Having tried virtually everything to make the existing setup work I've done some digging into the possible issues and decided to change the wire I'm using. Up until now I've been using what I thought was solid copper speaker wire, but as it turns out it's in fact copper coated, so I've decided to change to 2.5mm2 singles.
As well as changing the wire I'm also using adhesive lined heat shrink crimp connectors and liquid electric tape to waterproof the connectors as much as possible. The first image was me testing the connector on some of my old cable, you can see the glue of the adhesive lining in the image. The second image is the final product with the liquid electric tape.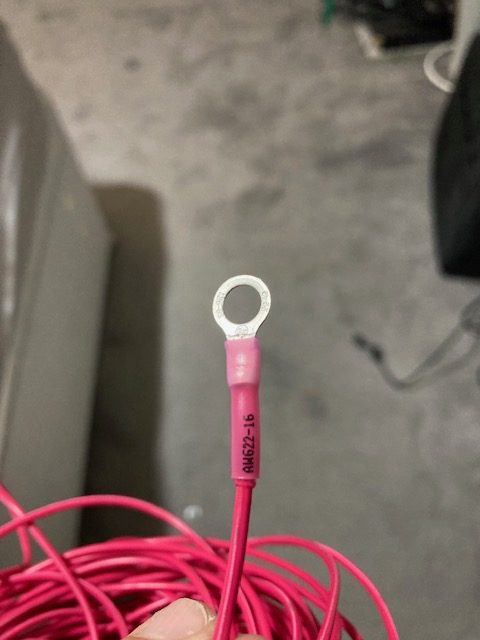 Previously the 40m legs ran down from the balun to the corners of the roof and then around the gutter clipped on, with the 20m legs they ran to the centre point between the pole/balun and the corner of the roof then along the gutter (to keep the 20m and 40m legs separated).
This time as I replaced the legs of the dipole I decided to run the 40m legs over the roof, partly as it was easier than clipping all the way around, but also to keep it raised a little more, this also meant that I could run the 20m legs directly to the corners of the house.
One issue I found with running the 40m legs over the roof rather than round the gutter was that it was very close to the roof tiles, thus causing SWR changes in the wet, to combat this I used a ring camera solar panel mount to raise it a little above the gutter level, not ideal but doing the job for the time being.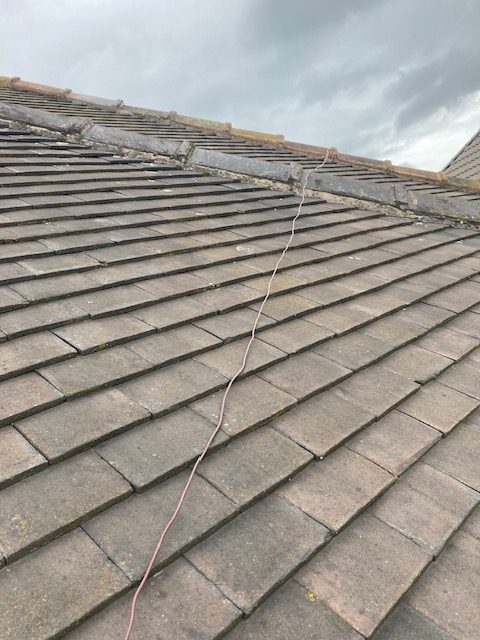 I have been really happy with the outcome of the work and have had some great DX on FT8 as well as some less impressive DX on CW and SSB. On FT8 I managed my first Australia, Indonesia, Saudi Arabia and Uruguay contacts amongst others, and on SSB my first USA contact.

I know that propagation has a lot more to do with these contacts than the antenna, but nonetheless I am very happy with the performance so far, I am just hoping that it lasts longer than previous attempts!